Finding the best auto wreckers in Auckland can be a pain. We have put together these pointers to decide and find the best one.
Every vehicle has its running time and then it eventually stops functioning. When a car finally reaches the end of its running time, most of the owners try to sell their vehicle to the auto wrecking company. Under such circumstances, the very first thing a person needs to do is search for a reliable and professional auto wrecking company.
Even though there are many auto wrecking services in Auckland but you need to look for an auto wrecker service which will be hassle-free and will offer you the best price for the useless vehicle.
Before finalising a service, there are few services you must make sure the company is offering. They include:
What makes a wrecker one of the best Auto wreckers in Auckland region?
Auckland is massive and competition is hard. Therefore there are many factors that contributes to becoming the best auto wreckers in Auckland region. We will skip the wreckers part of the things like responsible recycling processes and work environment in this article. We will mainly focus on customer side of things.
One business doesn't get the title of best service in Auckland without providing some unbeatable benefits to customers. Here is the list of benefits and let's dive into them one by one.
The list is long and I will add them as soon as I could. For now I have a couple but do come back for updates.
Free vehicle Removal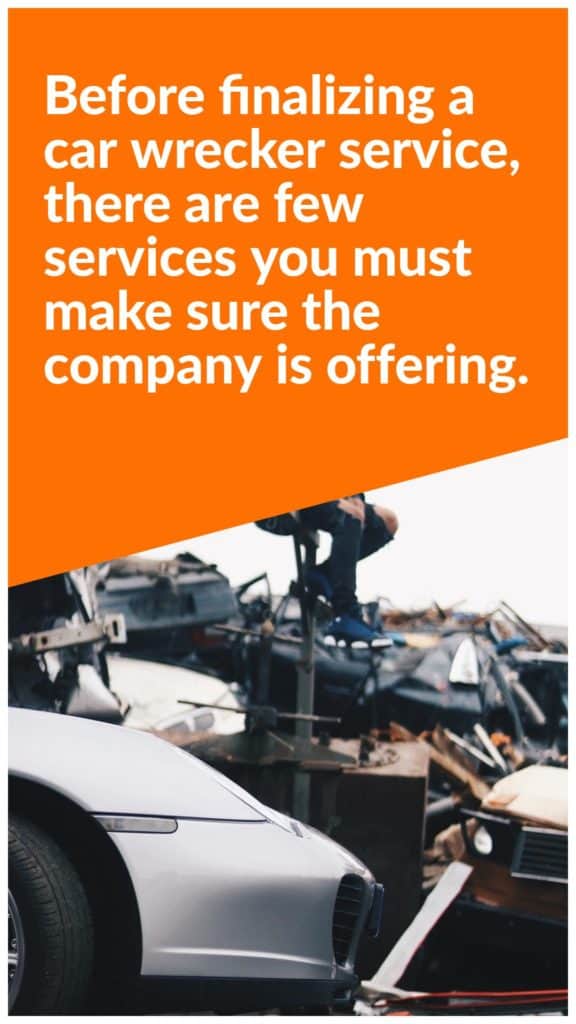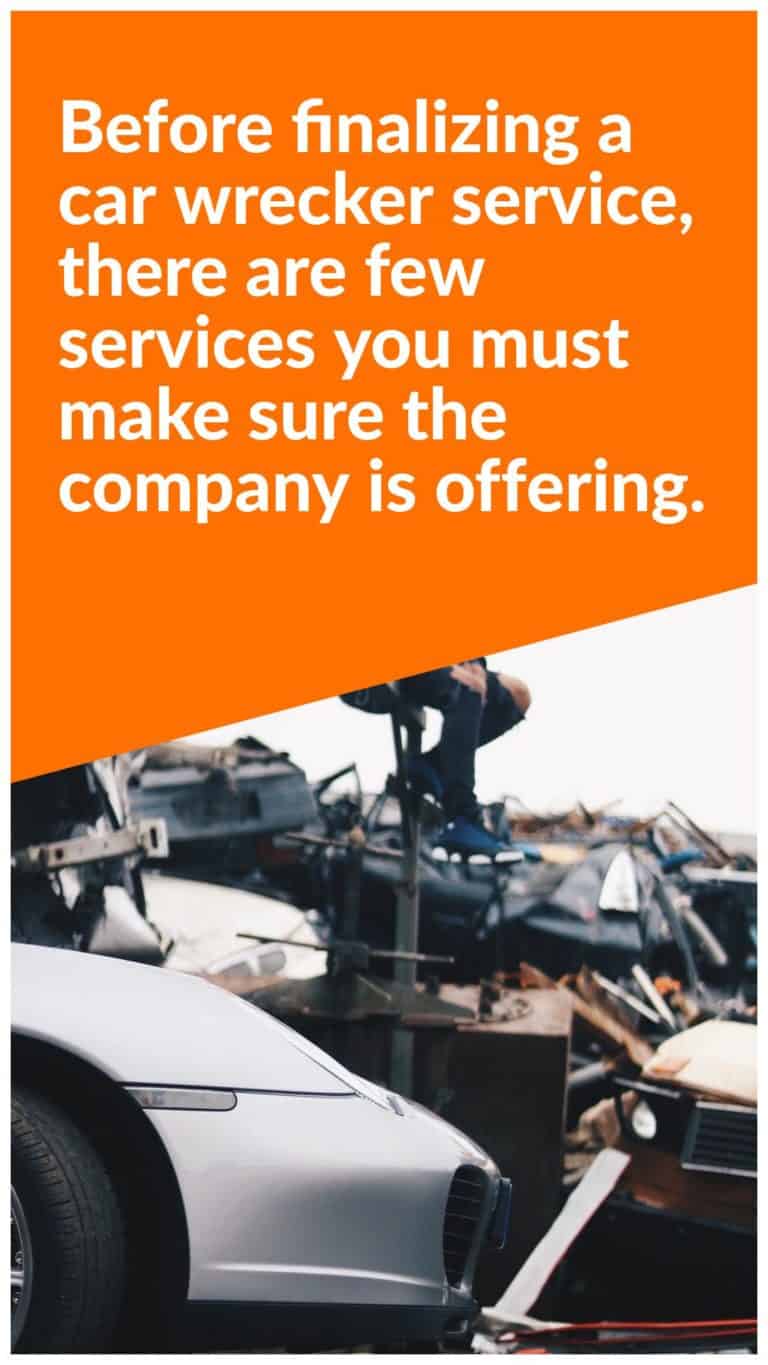 One of the important services you must check for when finding a suitable vehicle wreckers company is free vehicle removal. It is very important that you contact a company which is willing to provide customer service by offering free and convenient removal of the car.
There are many auto wrecking companies in Auckland who promise to offer top cash for the vehicle but they have numerous hidden "hassles" which lead to a reduction in the total price you get.
Hence, when finding an auto dismantling company thorough research about the vehicle wrecker companies present in Auckland. It is highly recommended to understand their policies, services, charges, and the price offer they are willing to make.
Once you have checked potential companies and have shortlisted few, check the clients' review on their official websites. Clients' reviews allow you to better understand the authenticity of the offers mentioned on the official website of the company.
There are high chances of you ending up making a deal with the wrong "Best Auto Wreckers in Auckland" company if you fail to do your homework which results in lots of paperwork and issues with vehicle removal.
Price Negotiation
Once you have done your research and have shortlisted vehicle wrecking companies (offering free car removal, of course), you must call them to get the best price offer.
After you have received price offers from all the companies, compare and check which offers suits you best. While checking price offers from vehicle wrecker companies, negotiation is always recommended to ensure you get the best price for the vehicle.
Other pointers include
High cash offer
Free quotes
Proper disposal of vehicles
Less paper work
I will add more to this list of 'best auto wreckers in Auckland' later but for now if you cannot find the right service in Auckland, try the following.
Selling vehicle Parts
If you fail to land a good offer, an alternative way to selling the complete vehicle is selling it for parts. This is a very time-consuming process and may be inconvenient for many people. This is why most people opt for auto wrecker companies to sell their vehicles to avoid any potential issues. If you are looking for parts I have written another article on how to find parts cheap.
Getting rid of the vehicle scrap can be challenging and time-consuming if you do not get connected with the right company, hence it is of utmost importance to do your research in order to find the right company that can offer top cash for your vehicle.